Estate Planning, Probate and Tax Law
About McGann Law Group: Your Trusted Partner for Estate Planning and Probate Needs

At McGann Law Group, we understand that navigating the legal landscape of estate planning and probate can be overwhelming and emotional. That's why our team, led by attorney Nicole J. McGann, is dedicated to providing compassionate and knowledgeable representation to guide you through the process.

With over 15 years of experience, we have the expertise to handle all matters of estate law, from simple situations to complex technical issues. We pride ourselves on open and transparent communication with our clients to ensure that the estate is handled appropriately, and that our clients feel informed and supported throughout the process.

Our goal is to ease your burden during a difficult time, and to help you secure the best possible outcome for your loved ones and your assets.

Meet Our Founder and Lead Attorney: Nicole J. McGann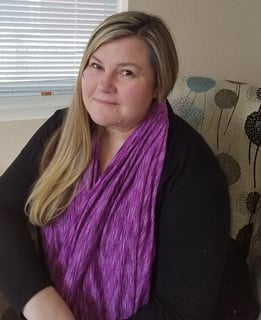 At McGann Law Group, we are proud to have Nicole J. McGann as our lead attorney. With over 15 years of experience in estate planning, probate and tax law, she has a wealth of knowledge and expertise to offer her clients.
Nicole has helped over 300 individuals and families create comprehensive estate plans, and has assisted over 200 clients in resolving tax matters. She has also formed over 300 business entities, making her a valuable asset for those looking to start or grow a business.

Nicole's education and training is equally impressive. She holds an LLM from the University of Denver, a JD from McGeorge School of Law, University of the Pacific, and a BA from the University of North Carolina – Greensboro. She is also a member of the Colorado Bar Association, Boulder County Bar Association, and Longmont Chamber of Commerce.

Beyond her professional accomplishments, Nicole is also actively involved in her community. She is a Member and Past Treasurer of the Rotary Club of Niwot, a Volunteer Income Tax Preparer for VITA, and has served as the Vice President of Boulder County Parents of Multiples. When she is not working, Nicole enjoys spending time with her family, including her three young daughters, and playing tennis at the Rocky Mountain Tennis Center.

At McGann Law Group, we are dedicated to providing our clients with the highest level of service and expertise. With Nicole J. McGann leading our team, you can trust that your legal needs will be handled with the utmost care and attention to detail.

Our Firm's Philosophy: Putting Clients First

At McGann Law Group, we understand that dealing with legal matters related to estate planning, probate and tax resolution can be challenging, especially during a difficult time. We believe in providing our clients with compassionate and knowledgeable representation to guide them through the legal process. Our goal is to make the experience as manageable and stress-free as possible for our clients..

Our approach is to provide our clients with open and transparent communication, so they understand the legal process and the options available to them. We take the time to listen to our clients' concerns and tailor our services to meet their unique needs. We believe that every client and every situation is unique, and we work hard to ensure that our clients feel heard, understood, and supported.

In addition to our commitment to personalized service, we also pride ourselves on our expertise and experience in estate planning and probate law. With over 15 years of experience, attorney Nicole J McGann has helped hundreds of individuals and families navigate probate and create custom estate plans, as well as resolve tax matters and form business entities. Her extensive knowledge and experience in these areas allow her to provide our clients with the highest level of service and the best possible outcome for their situation.

At McGann Law Group, we understand the importance of estate planning, Probate and Tax Resolution. We are dedicated to helping our clients protect their assets and provide for their loved ones. Our main office is located in Longmont, however we have fourteen other locations throughout Colorado. And we're also available virtually via Zoom. Please call us or send us an email today to schedule your free consultation.